Wee papa girl rappers wee papa girls the wee rule / blow the house down
01 – Genesis – Abacab (Ultrasound 12 Inch Version) 9:00
02 – Yello – Bostich (Ultrasound New Mix ) 6:42
03 – Animotion – Obsession (Ultrasound Long Table Dancers Version) 9:02
04 – Billy Joel – Sometimes A Fantasy (Extended Ultrasound Version) 5:30
05 – Timex Social Club – Rumors (Ultrasound Extended Version) 7:30
06 – Chic – Chic Mystique (Ultrasound 12 Inch Version) 6:10
07 – Barabbas – On The Road Again (Ultrasound Longer . Remix Radio Edit) 6:20
08 – Cliff Richard – Devil Woman (Ultrasound Extended Version) 4:33
09 – Century – Lover Why (12 Inch Extended Ultrasound Version) 8:14
10 – Sigue Sigue Sputnik – Love Missile F1-11 (Ultrasound Ultraviolence Millenium Remix) 12:55
If you want to claim credit for a chain link, use the main search above to find the individual page for the song and let us know in the comments.
Sampler delays
The Grandmix 88 was the second mix where 2 TC electronics sampler delays were used.
These sampler delays were 2 seperate delays linked with a synchronisation cable to provide
phase correct stereo sampling. The units each have 32 seconds of memory at a wopping
1 Megahertz sampling rate (By comparison, a CD player has KHz sampling rate).
This rate provides a frequency response running up to 32 KHz bandwith and thus provided
state of the art sampling and playback.

So how was it used ? Instead of using 2 turntables, only one was used, and instead of starting-in
the next record by hand, it was first recorded into the sampler. It was then triggered by a reed-relais
which was fitted on the SL1200 along with a small magnet on the turntable of the SL1200. After the right
speed was determined, the next segment (in the sampler/delay) could be triggered exactly at the right
moment by the magnet passing the reed-relais. The turntable and the record were marked by a small
marker. Now the timing of the moment of triggering could exactly be adjusted by off-setting
the record to the turntable-platter slightly forward or back. The turntable would then be reversed
half a rotation , and started...... When the magnet passes the reed-relais, the next section was triggered.
In these way, records could be started exactly in-sync from the very first beat, and a crossover could be
performed over and over again, concentrating on the sound levels, as synchronisation was already taken
care of by "automated" triggering.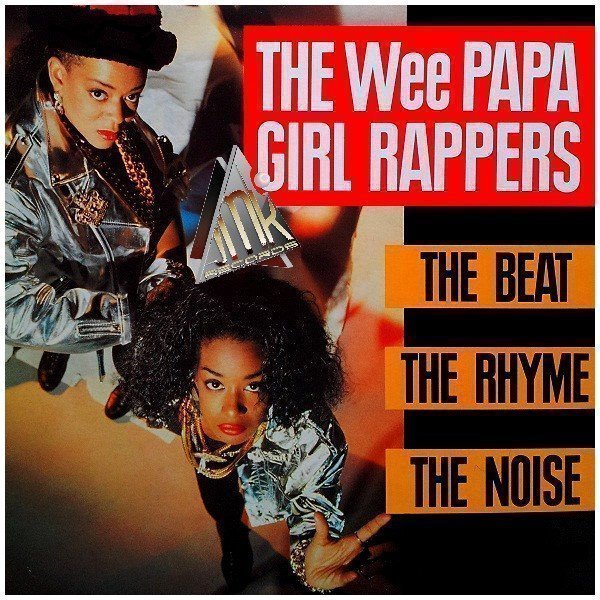 esemm.dosp.us